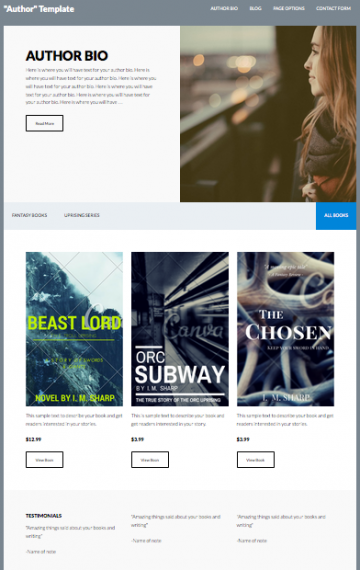 The "Author" is one of our three standard WordPress website templates that comes with our basic package.
With a clean design, the "Author" is a strong platform for showcasing your books and driving viewers towards purchases.
Features with this template include the robustness of the WordPress platform, a library for your books, a landing page to capture email addresses and build a list, and a double menu structure that allows you to showcase your books.
Let us build a great website for you.